Skip to Content
No Stone Left Unturned
It might seem counter-intuitive to say that exterior painting requires as much attention to detail as interior work, but the painting professionals at Manley Brothers Paint Company go to great lengths to make sure nothing on the outside is ever overlooked.
To that end, the first step in our exterior painting process is for one of our inspectors to come out to your home or place of business to conduct a thorough on-site inspection. We not only look for the noticeable clear flaws such as rotting or damaged wood but also our exterior painters also check for less-obvious structural small details that might cause problems if discovered in the midst of a project. Whether you need us for commercial painting or home painting, we go over every inch of the building or buildings before we develop our work plan. After the inspection, a Manley Brothers color and design specialist will meet with you to determine how you want the finished product to look.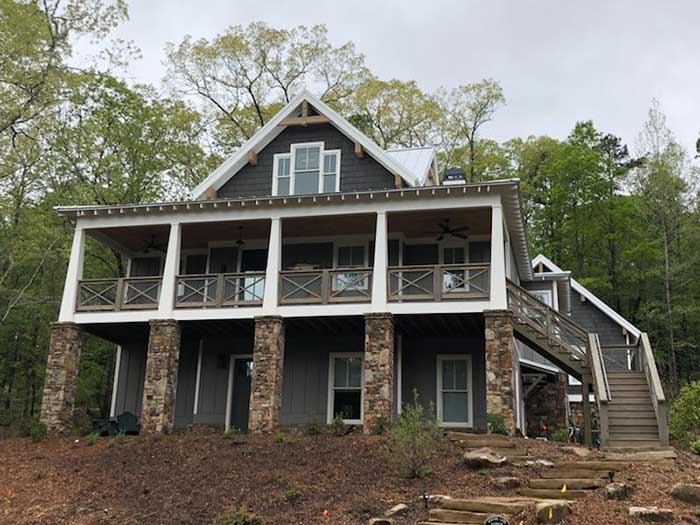 Confidence Every Step of the Way
Throughout the duration of your exterior painting project, a crew leader will check in on a regular basis to evaluate the progress of the work. On the off chance that a structural problem is discovered by one of our house painters after the work begins, Manley Brothers will repair it on the spot at cost – you incur no additional labor charges. You'll also be impressed by the cleanliness of the project – no messy ladders, drop cloths, buckets, or other material will be left out by our exterior painters at night during longer-term jobs. On top of that, you won't be asked to pay a penny until the job is complete.
Whether we're hired to be your exterior or interior painter, Manley Brothers takes pride in giving each and every job this kind of attention to detail. We've completed more than 10,000 painting projects since we were founded in 1983 and each of them has received the utmost attention to the convenience and satisfaction of the customer. We are proud to provide exterior painting and other painting-related services to Milton, Roswell, John's Creek, Cumming, Suwanee, Sandy Springs, Buckhead, Dunwoody, Vinings, and elsewhere in the Atlanta area.
Get Your Free Quote Today!